Private Jet Network Partners
For private jet charter advice and prices call our 24 hour expert Flight Team on +7 (495) 402-24-53 or search for instant estimate prices from your local airport using our flight search:
EBAA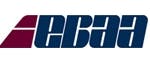 The EBAA - founded in 1977 - is the leading Association for Business Aviation in Europe.
It promotes excellence and professionalism amongst its Members and is the only representative of the sector recognised by the European Authorities.
It plays a vital role in representing and protecting Member interests in the fast changing European environment and in promoting Business Aviation as a vital tool for Europe's continued economic development in challenging times. More about EBAA
The British Disabled Flying Association

The British Disabled Flying Association is a registered Charity organisation established in 1993 to offer disabled people opportunities in aviation.
The Association promotes access to suitably equipped aircraft and organisations throughout the UK, ensuring low cost flying is available for disabled people.
It also develops aircraft adaptations, provides specialist advice, forges relationships with government bodies and aviation organisations.
The BDFA also assists past Flying Scholarships for the Disabled scholars and applicants.
The BDFA provides trial flying lessons for as many terminally ill & disabled people as possible every year, and offers subsidised flying days for other disability charities.
It also offers instruction & qualification flight training to BDFA members. More about BDFA
Leon Software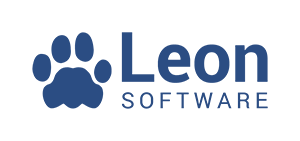 Leon Software offers aircraft operators a range of web-based functions, including scheduling and flight planning tools, to improve workflow speed and efficiency.
PrivateFly works with Leon Software to use accredited charter aircraft's real-time ground location for more accurate private jet prices, and to intelligently find the best prices and private aircraft availability for our private jet customers.
Paradigm Aviation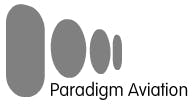 Paradigm Aviation was established to provide independent advice on the private aviation market to discerning individuals and business leaders.
Choosing the most suitable private aircraft option requires expert guidance.
Paradigm Aviation consultants provide advice on aircraft purchase, fractional ownership and charter options.
Paradigm Aviation will examine your personal requirements and guide you to the most suitable solution. More about Paradigm Aviation

Astro (Advanced Systems Technology for Real-Time Operations) – is software provider BoldIQ's fully integrated all-inclusive operations management system.

Astro is used by operators in the US and Europe to provide instant flight quotes. Astro is one of most advanced quoting software available, capable of optimising aircraft to produce the most cost effective and operational verified schedules.
PrivateFly's recent integration with BoldIQ and their client GlobeAir has broken new ground in integrated technology for charter booking. Find out more.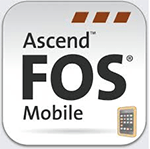 Ascend Flight Operations System (FOS®) from Rockwell Collins is a comprehensive flight operations management solution, streamlining flight operations. The system offers speed, functionality and ease of use. FOS systems manager Aircraft, Crew and Passenger data; deliver quotes; and integration with external information and data such as weather, security, fuel pricing and other ancillary services.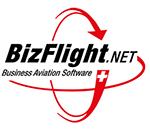 BizFlight.NET is a comprehensive and versatile business aviation fleet management software package. BizFlight.NET provides operators with a complete view of their operations and is used by some of the leading business aviation fleet operators around the world.
BizFlight.NET package covers all commercial and operational tasks, from scheduling and dispatching of aircraft to crew management and invoicing. It is suitable for use by large and small operators, whether they run a commercial business or a private fleet.

AirPlane Manager is a web-based aircraft scheduling and quoting system, offered by software company CharterMatrix.

Key features and benefits of the system for operators include quoting, scheduling, airport and FBO information and empty leg management.

AIROPS 5 is an aviation management system designed to support Aircraft Operators in all aspects of Commercial, Operations, Technical, Finance, Marketing and Management.

Seagil Software Company has been supporting business aviation with the BART (Business Aviation Record and Tracking) application suite since 1985.
BART stays current with evolving technology with an emphasis on mobile computing: tablets, phones, and services to host your entire software solution. BART Copilot gives executives, administrators, passengers, owners, operations and maintenance staff, crew and others access to scheduling information from any device that has access to the internet.