Spotlight: Citation Latitude
For private jet charter advice and prices call our 24 hour expert Flight Team on 020 7100 6960 or search for instant estimate prices from your local airport using our flight search:
Seats: Up to 8 Speed: Up to 442 kts Range: 2850 nm

While other manufacturers are concentrating on developing more long range jets, Cessna's owner Textron has been focussing its efforts further down the size spectrum, building on the enduring popularity of its Citation XLS.

The Latitude fills a gap in the Citation line up, larger and longer range than the XLS, but more cost effective than the Citation Sovereign, due to the Latitude being a lighter aircraft. The Citation Latitude is capable of flying from Los Angeles to Washington DC without a fuel stop.
Citation Latitude: History : Flight Range : Interior : Comparing Citation XLS+, Latitude & Sovereign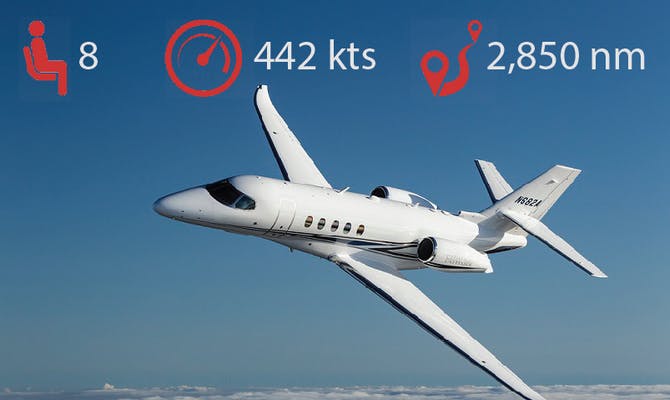 Citation Latitude History
Cessna developed the new Citation Latitude based on customer feedback, requesting a "taller, wider and longer cabin". Combining the Citation XLS reliability and luggage space with an increased flight range and superior cabin, Cessna hopes they will find a new market for the Citation Latitude.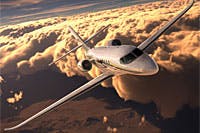 Citation Latitude Flight Range & Runways
The Latitude's 2850 nm flight range means you can fly from Los Angeles to Washington without a fuel stop.
The maximum cruise speed of 441kts means passengers will be able to fly from Hong Kong to Singapore in 3 hours 30 minutes.
The 3900 foot take-off requirement will mean the Latitude can't access smaller airports, but still gives it flexibility to access most major private jet airports.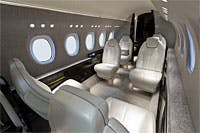 Citation Latitude Interior
Cessna's focus for the development of the Latitude was the cabin interior comfort. The 22ft long cabin, 72 inch (6 foot) height and 77 inch width of the interior means passengers will be able to walk around the cabin mid-flight, and offers each passenger a sense of increased personal space.
The on board refreshment centre includes a side facing couch, which offers additional passenger seating. Each seat also comes with cleverly designed side-well storage, which also acts as a drinks table. The seats themselves have been ergonomically designed to offer maximum passenger comfort.
Compare Citation XLS, Citation Latitude, and Citation Sovereign
Aircraft
Citation XLS+
Citation Latitude
Citation Sovereign
Year introduced
2008
2011
2004
Seats
7-10
8
8
Cruise Speed
455kts
442kts
428kts
Range nm
1800
2850
2643
Take off distance
3560ft
3900ft
3640ft
Cabin Length
5.79m
8.38m
7.69m
Cabin Width
1.73m
1.95m
1.68m
Cost per Flight Hour
£2900
£TBC
£3533
Aircraft Cost
$14m
$14.9m
$15.5m
Features
· Separate toilet
· Large baggage hold (700lbs)
· Auxiliary Power Unit (APU)
· Quiet Air Conditioning
· Smoother Braking
· Wider passenger seats
· Upgraded cockpit
· Digital Engine Controls (FADEC)
· Separate toilet
· Ergonomically designed seats
· Intuitive flight deck controls (IntrinzicTM)
· Three 14 inch landscape cockpit displays
· Touch screen flight deck control panels
· Refreshment centre
· Larger baggage hold (1000lbs)
· Separate toilet
· 100 cubic feet heated baggage hold
· Trailing-link landing gear
· Solid airstair entrance steps
· Honeywell EpicTM avionics suite
· Two Primary Flight Displays
· Refreshment centre
Charter a Citation Latitude
The Citation Latitude is now becoming available for charter on the PrivateFly network (the Citation Sovereign and the Citation XLS are already widely available).
Read PrivateFly's CEO and Citation XLS pilot Adam Twidell's opinion on the Citation Latitude. Watch the Citation Latitude video:
How to hire a Citation Latitude
For private jet charter advice on any aircraft call 020 7100 6960 or contact us online.